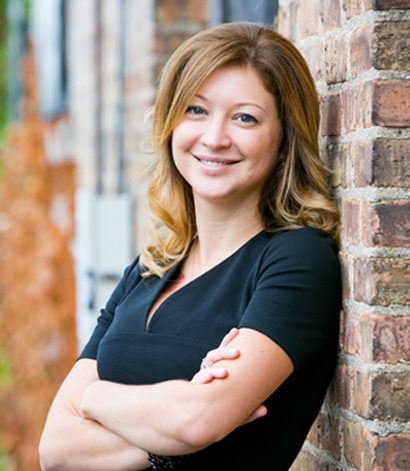 Therapist
Lola Ladimir, MSW, LCSW, RYT
Through my work as a therapist, I am reminded daily of the resilient nature of the human spirit. From experiences with disappointment to unimaginable trauma, people find the courage to ask for help and to move forward.
For me, it is a great privilege to, for a time, join someone on their path to healing, often from unthinkable trauma. My clients allow me to meet them with support when they struggle and to celebrate their joy when they persevere. I  acknowledge that tragedy happens every day, and am thankful that so does triumph.
"I believe that therapy is an outlet. A seed of change."

Know that no matter what intrudes into, or shatters, our assumptions of this imperfect world, we don't have to do it alone. There is nothing more encouraging than a conversation about the possibilities of the life a person can create. Allow yourself to make space for that conversation and for subsequent change that will inevitably take place. I am happy to help facilitate that for you.
My Education and Experience:
I am a Licensed Clinical Social Worker with a master's degree in social work from Loyola University. My past experience includes providing therapy to children, adolescents, adults and families. I specialize in trauma, anxiety disorders, mood disorders, life transitions, grief and loss, and child and adolescent behavior counseling. Informed by continuing education and experience in psychotherapy and counseling, I base my interventions on individualized needs, providing supportive guidance toward the goals my clients set for themselves. In my free time, you can find me hiking, camping, practicing yoga, reading classical literature and making a mess in the kitchen!