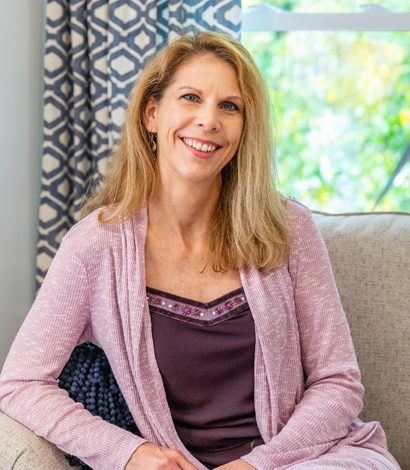 Licensed Professional Counselor
Jennifer Sheriff, MA, LPC
I have always been drawn to helping people. First as a high school teacher and now as a therapist, I like to provide a caring, supportive, and non-judgmental environment that empowers people to be their best selves. I accept clients for who they are and will provide a safe place to talk freely.
My approach to counseling starts with building a collaborative alliance. Together, we can work toward your goals, using mindfulness to work through worries, or empowering you to establish your sense of self. I also like to help you build effective and adaptive coping skills and explore past relationships to see if there are patterns that may be causing distress.
"As a therapist, I love traveling with people on their journey toward healing, empowerment, and self-realization."
I work with teen and adult clients who are experiencing depression or anxiety, who are struggling with significant life transitions, or who are looking for a safe space to lay down their defenses and uncover their vulnerabilities.
My Education and Experience:
I am a graduate of Northwestern University, receiving my MA in Clinical Mental Health Counseling. When I'm not at the office, you can find me practicing agility with my dog, reading, playing cards, or cooking delicious meals for friends and family.