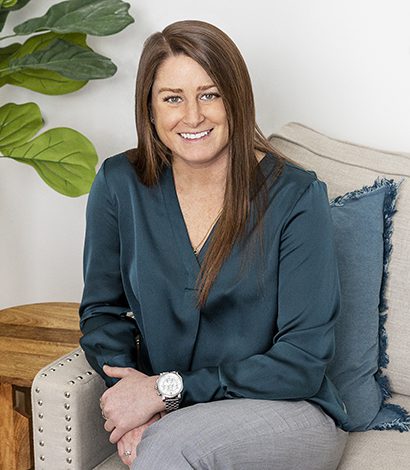 Licensed Clinical Professional Counselor, Certified Drug and Alcohol Counselor
Allie DiVito, MA, LCPC, CADC
We all go through this world with unique strengths and experiences, but every once in a while, we find ourselves not quite where we want to be.
We may be feeling stuck, unhappy or in the middle of an unexpected change and not know where to go next.  We have powerful minds that are constantly seeking information. The problem is that sometimes they tell us stories that aren't necessarily true. So how do we step outside of ourselves, and sort through the information to decide what to pay attention to?
Most of us want someone to take the time to understand us, recognize our pain and let us know we are not alone as we figure things out. I greatly value the opportunity to work alongside my clients on their journey. Together, we explore what is most important to them and help create the vision they hold for their lives.
"I'm passionate about helping adolescents and young adults with anxiety, depression, life stressors and addiction."
If you or someone you love is struggling, they have to be assessed for the proper level of care, and I'd gladly help with that process.  Additionally, if you or your loved ones have undergone residential treatment or IOP, or have completed it and are looking for an addictions counselor, I'm here to help!
It's important to remember that those in need of addiction therapy don't necessarily have to be the ones going through addiction. It can also be the children or parents walking alongside someone with an addiction. Wherever you or your loved ones are in the recovery process, I'm passionate about helping you move forward.
I spent a great amount of my life as an athlete and learned some very powerful lessons about perspective, values, teamwork, breaking down big goals into small achievable steps and the importance of humility and humor, all of which have their place in therapy, as well. In working with me, clients will find a comfortable space where they feel accepted and able to fully express themselves.
My Education and Experience:
I graduated from Lewis University with a master's degree in clinical mental health counseling, specializing in working with children and adolescents. I've completed additional training in addictions and trauma and work with adolescents and young adults.
When I'm not working, you can usually find me spending time with family and friends or on the basketball court.