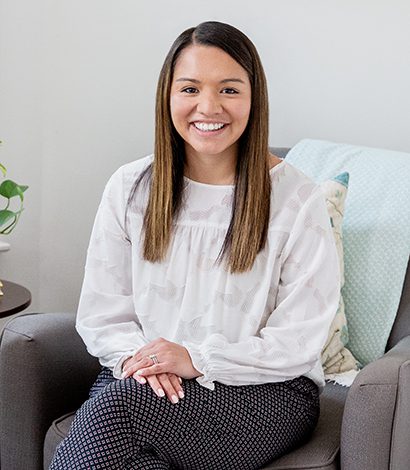 Licensed Clinical Social Worker
Lisette Martinez, MSW, LCSW
I am deeply passionate about helping children ages 3-12 years old, teens, young adults, and families experiencing anxiety, depression, trauma, behavioral challenges, and difficult life changes. I also have experience working with children, teens, and young adults with autism and supporting social and communication skills. I believe in creating a welcoming and collaborative environment to help clients and families identify and reach their goals.
"An important cornerstone of therapy is building rapport – I am here to listen and understand."
In working with children using a play therapy approach, my goal is to create a fun and supportive environment to teach skills related to managing emotions, problem-solving, and communication. In working with teens and families, my goal is to create a supportive space to explore one's feelings and experiences openly and work together in identifying ways to manage life's stressors. My primary treatment approaches include Play Therapy, Cognitive Behavioral Therapy (CBT), Motivational Interviewing (MI), and Mindfulness.
My Education and Experience:
I am a Licensed Clinical Social Worker and received my Master of Social Work from UIC Jane Addams College of Social Work. I have completed additional training in delivering evidence-based treatment with children and teens. I have worked with diverse populations across school, community-based, and hospital settings. I provide therapy services in English and Spanish.
When I am not at the office, I enjoy spending time with family and traveling. One of my favorite trips was to Spain & France! I grew up playing the piano and love music.