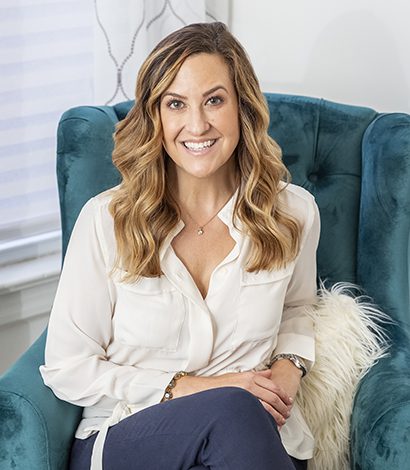 Licensed Clinical Professional Counselor and Founder
Sarah Stukas, MS, LCPC Founder
"I get it."
How many times have you truly felt understood? I believe that real transformation happens when clients feel understood and supported. My goal, once that's established, is to look at how you got here; what's impacted your life and what's played a part in creating who you are today. More importantly, I figure out how to help you live the life you desire and move forward from here.

"Everything we need to live a good life is already inside, but sometimes we need a little nudge getting there. I'm here to help because I get it."
I started Life Insight with the sole purpose of creating a home for our clients and therapists – a place where they could be supported, achieve the goals they set for themselves and thrive in their lives, their work, and their relationships. We are proud to serve Hinsdale and the surrounding community and are honored by the meaningful relationships we experience with our clients.
My Education and Experience:
I am a Licensed Clinical Professional Counselor and Life Coach, with over 18 years of experience working with adolescents, young adults and families. I graduated with a master's degree in clinical psychology from Benedictine University, and have completed extensive training in the areas of eating disorders and trauma resolution. I am also certified in Trauma Informed Hypnotherapy and Rapid Resolution Therapy.
I believe deeply that life is best lived authentically with a good dose of fun. My favorite accomplishments thus far: being a small business owner, raising two cool kids and learning to surf. 
Whatever "Live a Good Life" means to you, we're here to help you reach it.