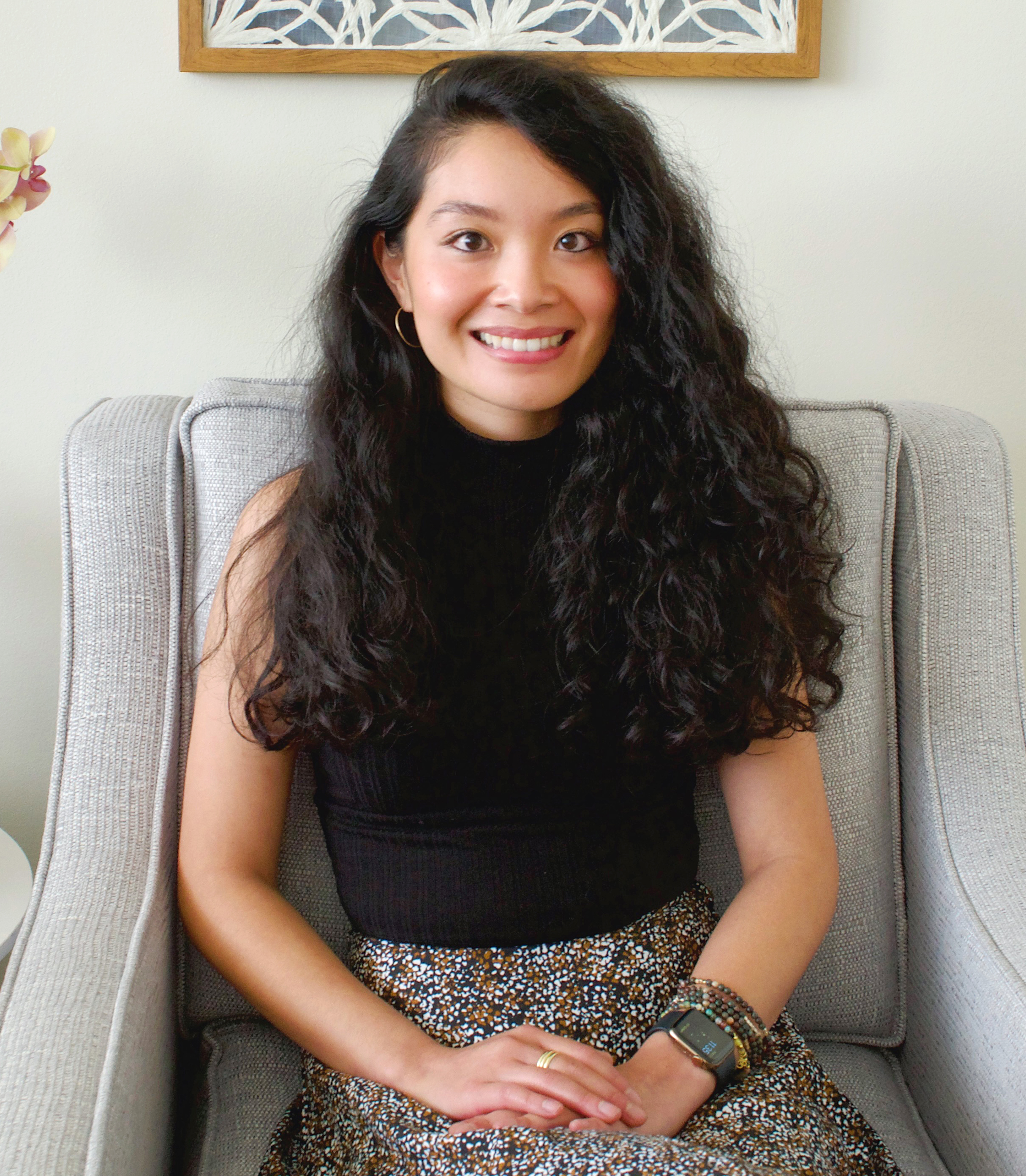 Licensed Social Worker
Lisa Nguyen, MSW, LSW
I want you to know right now that you are not alone. In going through my own journey of self-discovery, I've gained a deep empathy and motivation to help others heal and uncover their greatest potential. I understand how terrifying and lonely it can be to navigate these situations. This led me to become a therapist and a resource that many years ago was unavailable to me and my community. 
My first priority is to make sure that you feel comfortable, welcome, and supported in this space. I use an eclectic perspective that consists of Cognitive Behavioral Therapy (CBT), Acceptance and Commitment Therapy (ACT), Dialectical Behavioral Therapy (DBT), and Jungian Therapy all grounded in Person Centered philosophy. I am passionate about working with adolescents and adults who are struggling with self-esteem and identity issues, general anxiety and depression, trauma, life adjustments, and career transitions. Coming from a collaborative approach, we will work together every step of the way to name your unique strengths and personal goals and address your needs.
Life can be filled with so much peace, joy, and ease! If this resonates with you, let's connect. I am so honored by the opportunity to explore who you are and start creating an authentic life that you love!
My Education and Experience:
I earned my Masters in Social Work from Aurora University and my Bachelors in Biology with a concentration in Neuroscience, and Public Health from Augustana College. Before working in private practice, I completed a clinical internship at Northwestern Medicine Behavioral Health Services where I worked on complex cases in their outpatient program. When I'm not in the office, you'll find me exploring new restaurants, spending time with family and friends, cooking, baking, or listening to a really good album.