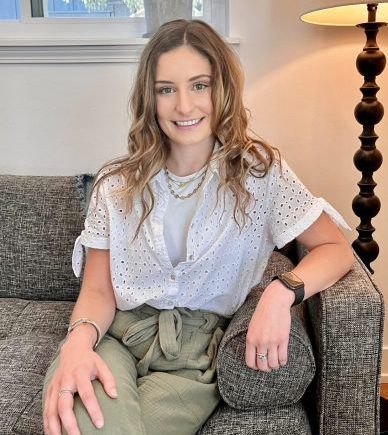 Master's Level Psychotherapist
Amanda Peterson, MA
I practice from a very holistic and integrative approach because I believe one size does not fit all. I pull from a variety of techniques such as Cognitive Behavioral therapy, Person-Centered, Psychodynamic, and Narrative Therapy.
Growing up as an athlete has taught me the importance of perseverance, teamwork, and learning to push myself to be the best version of myself. All of these play a key role in therapy as my clients and I are teammates where we will work through obstacles together.
"Change begins with the words inside your head."
When I am not working you can find me exercising, reading, playing with my dog, or spending time with my family and friends!
My Education and Experience:
I received my Masters of Arts from the Chicago School of Professional Psychology in Counseling Psychology with a concentration in Children and Adolescents. I interned at OMNI Youth Services where I worked with children, adolescents, and families who experience symptoms of anxiety, depression, grief, trauma, self-esteem, and substance use.