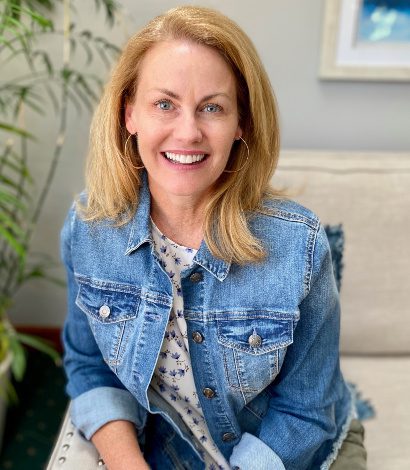 Licensed Clinical Social Worker, Certified Alcohol and Drug Counselor
Peggy Kepple, MSW, LCSW, CADC
In my work, I focus on growth and take a collaborative approach to goal setting. Partnering with my clients, I tailor a unique therapeutic approach and draw from a vast supply of resources to help clients achieve these goals.
Some of the therapy approaches I use are CBT, DBT, mindfulness, motivational interviewing, strength-based and person-centered therapies. I also believe that coping skills are a key to mental wellness and help clients build effective skills they can use in stressful situations. 
"I strive to create a safe environment through curiosity, authenticity, trust, and humor. I take a client-centered approach and offer a non-judgmental place to feel safe to share your story. I believe that the answers often come from within, and that the combination of an open mind and heart with an outside perspective often lead to a more peace-filled life."
I am a Certified Alcohol and Drug Counselor and specialize in substance use. I am trained to work with individuals who struggle with addiction or who have a loved one struggling with substance use disorder. I work with dual-diagnosis and understand not only the genetic component of addiction, but also how individuals are often self-medicating for unresolved issues in their lives. 
I am also a Certified Grief Counselor and work with people who are experiencing grief and loss. Whether one has lost a loved one many years ago or recently, I help my clients move through the grief process, avoid complicated grief and help memorialize and honor their loved ones. 
I have significant experience working with clients who struggle with depression, anxiety, life transitions, symbolic loss, employment struggles, care-givers, minorities and relationship concerns, and specifically work with individuals diagnosed with Type 1 Diabetes and its challenges. 
My Education and Experience:
I am a Licensed Clinical Social Worker, having earned my masters in social work from Aurora University. In addition to my MSW, I am also certified in grief counseling and certified as an Addictions and other Drug Counselor (CADC). When I'm not seeing clients, I love reading, spending time with loved ones, learning new things, and fighting for equity and social justice in my community. I also love a strong cup of coffee and a good book.